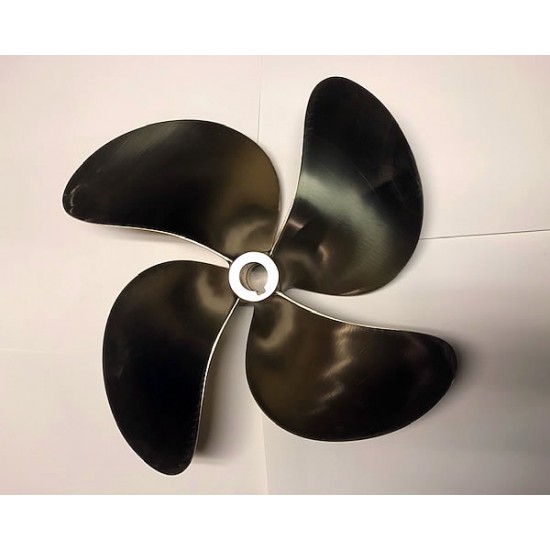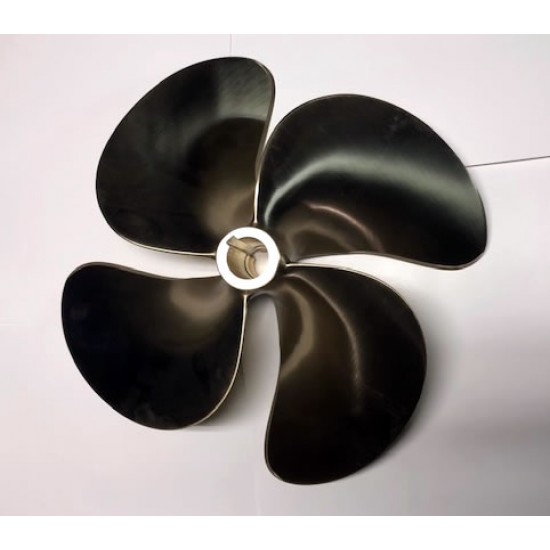 New


Nakashima 1712234 17" LH 16.5" 1 1/4" bore
Stock:

2

Brand: Nakashima Propeller
Model:

NPC 1712234

Weight:

8.80kg

Dimensions:

45.00cm x 45.00cm x 20.00cm
Nakashima OEM Series

17 inch diameter, 16 1/2 inch pitch, 4 blade propeller.
Machined with 1 1/4" standard taper bore, and 5/16" keyway to fit 1 1/4" diameter prop shafts.
Part Number 1712234. Standard propeller for Bayliner 3288 model.
Also fits many other applications.
Manufactured in high strength, corrosion resistant NiBrAl material.
The increased strength allows for thinner blades which increases the propeller performance.
This propeller has 0.65 blade area ratio, suitable for pleasure yachts

If your specifications are not available in the options, or you have any special requirements, please let us know by using the "Ask a Question" tab before you order.
In most cases, inboard propellers are not returnable due to the fact that they are custom machined for your specific vessel.
It is very important to make sure the dimensions are correct before you order.
Dimensions
Diameter
17" (inches)
Pitch
16.5" (inches)
Rotation
Left Hand
No. of Blades
4 (four)
Material
NiBrAl
High strength Nickel Aluminum Bronze. More corrosion resistant than standard manganese bronze.
Bore
SAE standard taper
1 1/4" bore with 5/16" keyway
Blade Area Ratio
BAR
0.65