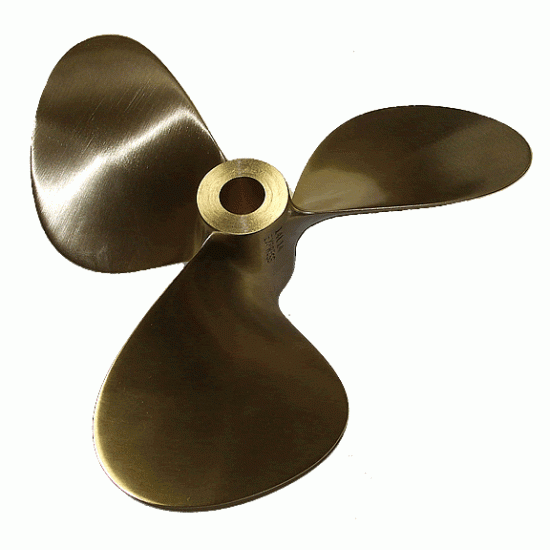 Vicprop 14" Express Manganese Bronze
Stock:

5

Brand: VicProp
Model:

Express 14 MB

Weight:

5.40kg

Dimensions:

43.20cm x 43.20cm x 17.10cm
Vicprop Express Series
14 inch diameter, 3 blade propeller.
Designed with speed in mind, our 3 blade Express series propellers are suited for planing hull vessels.
Using the options, you can select from the available rotation, pitch, and bore size.
All Express Series propellers are manufactured in house.
We carry a large stock of rough castings, ready to machine to your specifications.
Finishing time varies, but is usually 1 to 2 weeks from order date.
You will receive a propeller that is specifically built to fit your vessel.
If your specifications are not available in the options, or you have any special requirements, please let us know by using the "Ask a Question" tab before you order.
In most cases, inboard propellers are not returnable due to the fact that they are custom machined for your specific vessel.
It is very important to make sure the dimensions are correct before you order.