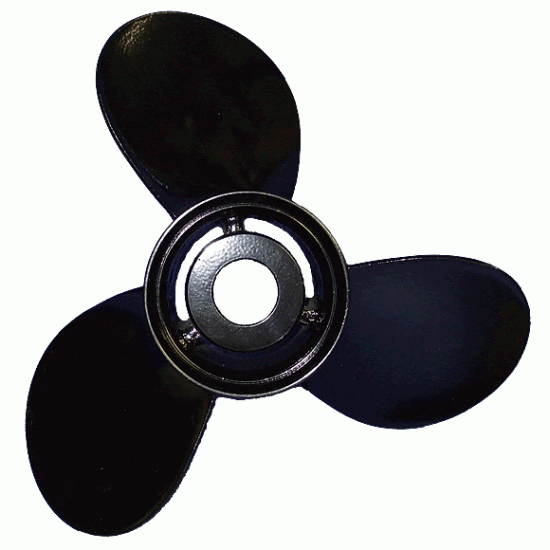 Size: 14" X 13"
Three blade aluminum propeller to fit 4 1/4" gearcase.
Requires interchangeable hub kit, which is sold separately.

This propeller is compatible with most square hub kit assemblies.
If you already have a propeller with a hub kit, you can purchase this
propeller as a spare or replacement, and re-use your existing
hub kit.




Propeller comes with 1 year warranty against manufacture defects.
Dimensions
Diameter
14 inches
Pitch
13 inches
Rotation
Right hand
No. of Blades
3
Material
Aluminum
Proprietary grade of cast aluminum, which is more malleable than other propellers. This means the propeller is more likely to bend than break from an impact.
Finish
Powder Coat
High gloss black
Bore
Hub Kit
Propeller has a square bore designed to accept a Hub Kit. This is Propeller only, and is not supplied with a hub kit.